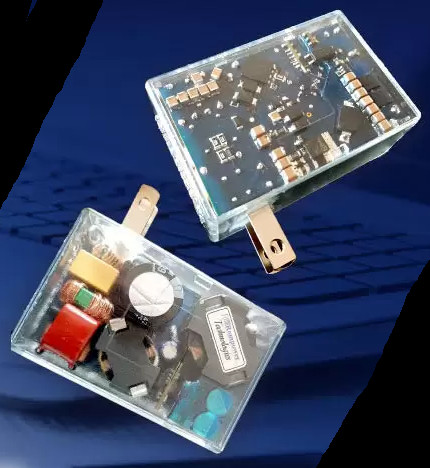 Made with power design company Rompower, the 65W charger is 30.5 x 35 x 46.6mm (21.4W/in3). Peak efficiency is ~94.5% (115Vac) or ~95% (230Vac).
For the 100W unit, GaN Systems has given four dimensions: 28.6 x 44 x 35 x 67mm (Electronics Weekly has asked for clarificatiom) and calculates density around 20W/in3. Peak efficiency is ~94.5% (115Vac) and ~94.5% (230V).
"Not only are they the smallest GaN chargers, but they also demonstrate a higher level of efficiency," claimed Rompower CEO and founder Dan Jitaru.
Rompower will presented seminar 'GaN impact on the ac-dc power adapters' yesterday at APEC 2022.
GaN Systems will have the chargers on booth 1324 at APEC, alongside chargers up to 240W.
APEC is the Applied Power Electronics Conference, held this week in Houston.