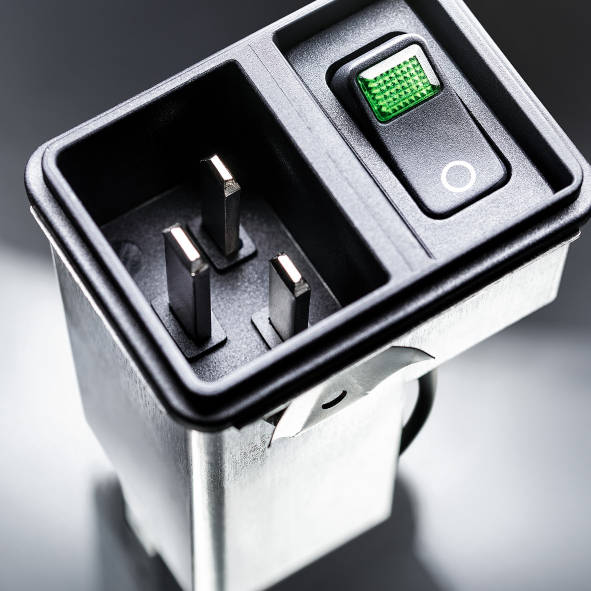 Part of the company's EC12 filter series, they include a single-stage filter and power switch.
Instead of the screw flange, they have two snap-in springs. "Thanks to the high-quality springs, a tight-fitting installation is ensured with good electrical contacting of the mounting panel at the same time," said Schurter. "The wide metal flange contacts the housing over a large surface area, enabling optimum filtering and shielding effect."
Electronics Weekly has requested panel cutout, thickness and material specifications – watch this space.

There are two filter versions: standard (diagram left) or medical (without Y-capacitors) allowing IT or telecom systems to be accommodated to IEC 92368-1 or medical equipment to IEC 60601-1. "For applications according IEC/UL 62368-1, we recommend variants with bleed resistor," said the company.
Current is up to 16A/250Vac according to IEC, and 20A according to UL/CSA at 125/250Vac.
For increased surge withstand voltage, there are versions that have safety class X1 interference suppression capacitors that can cope with 4kV surges between L and N, and Y1 caps for surges of 8 kV.
The parts come with ENEC, CQC and cURus approvals.