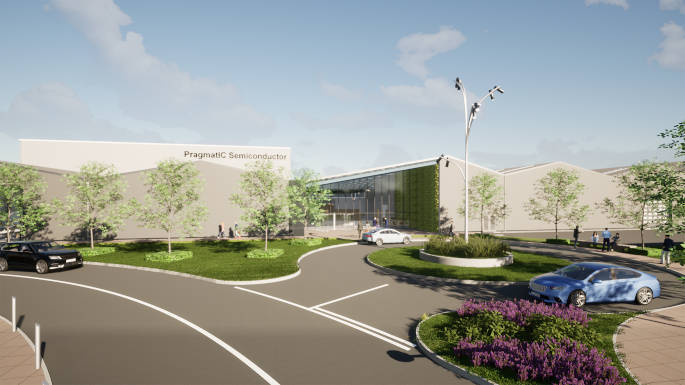 'PragmatIC Park' as it will be known, is starting with a 175,000ft2 (~16,300m2) building on the St John's road industrial estate, the site of multiple re-developments.
"We chose this site for a number of reasons," the company told Electronics Weekly. "Firstly, we required a site that would allow us to achieve our growth plans, to meet increasing demand for our products. We also wanted a site that could become home to an ecosystem, including a site where we can co-operate with local institutions to develop the next generation of engineers and other skilled employees."
There is "space for at least four additional FlexLogIC fabs [making six in total] to ramp up production capacity to billions of circuits", said PragmatIC. "The site will also become the nucleus of a worldwide network of distributed FlexLogIC fabs, which will be deployed to provide fab-as-a-service for customers."
The company's first production line is 10 miles away at NetPark in Sedgefield, and "FlexLogIC-001 will stay at NetPark for the foreseeable future", PragmatIC told Electronics Weekly. NetPark is also the home of the UK's Centre for Process Innovation (CPI), set up as a centre of excellence for electronics on flexible substrates.
PragmatIC recently raised $80m in Series C funding, which is said at the time would go towards a second production line – which is to be called FlexLogIC-002.